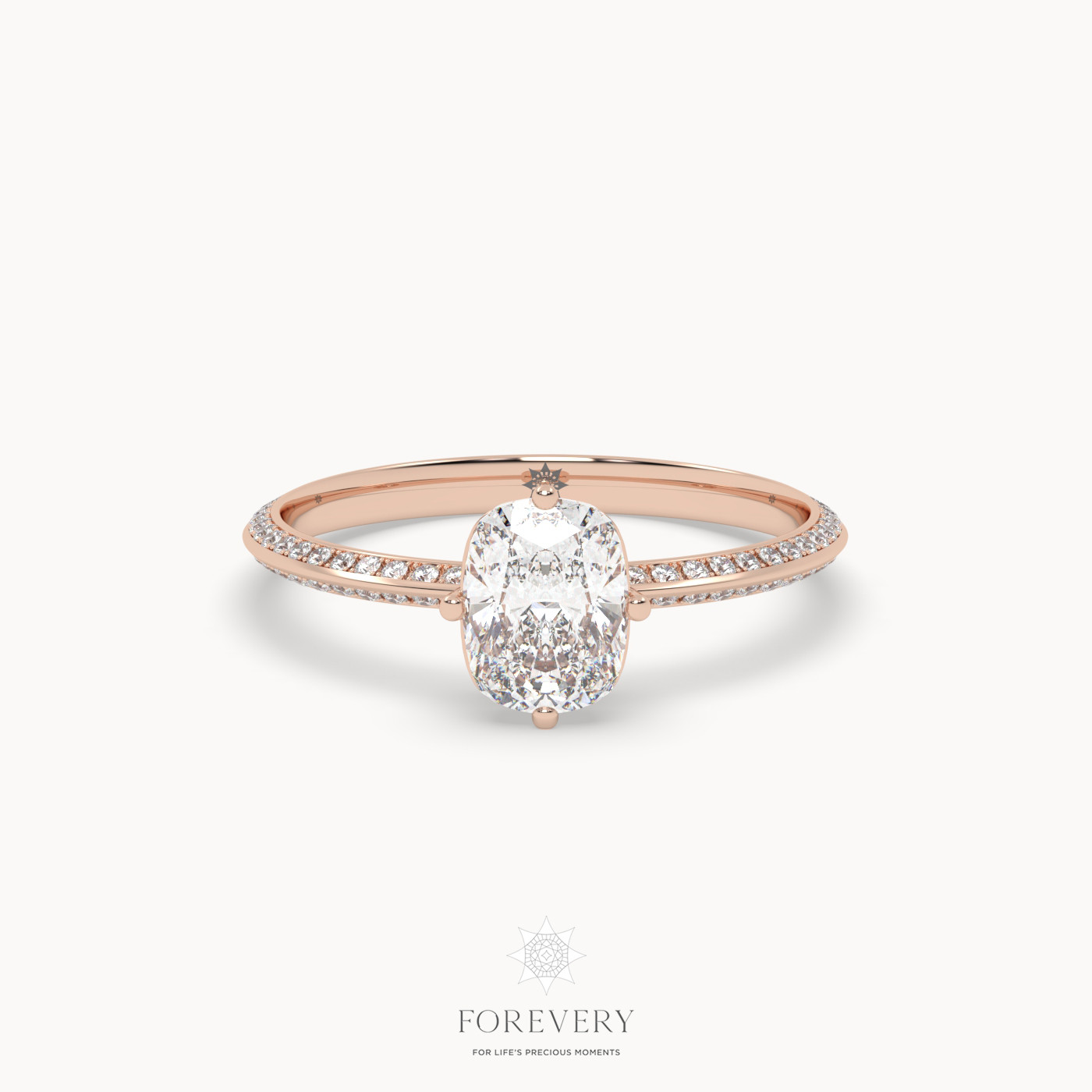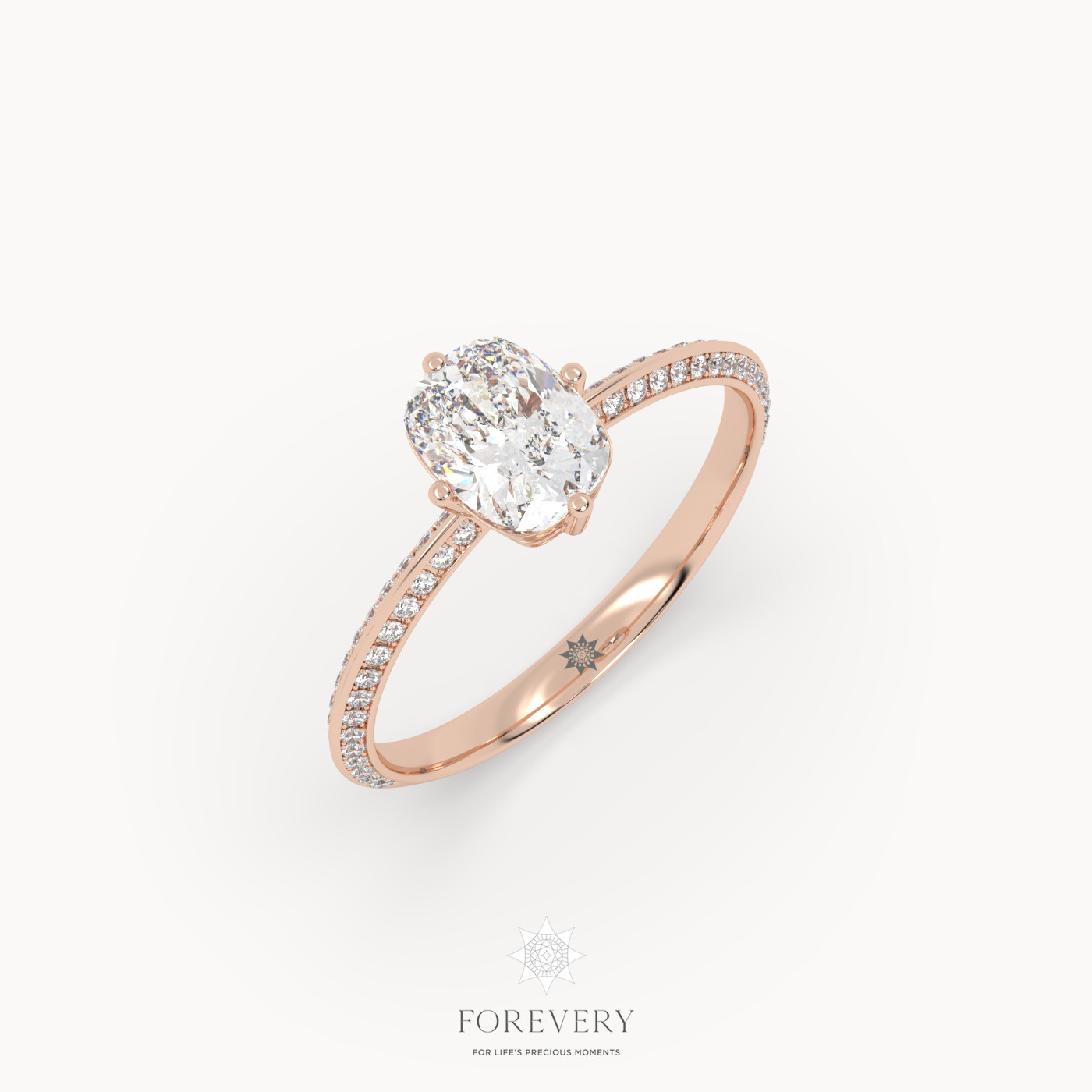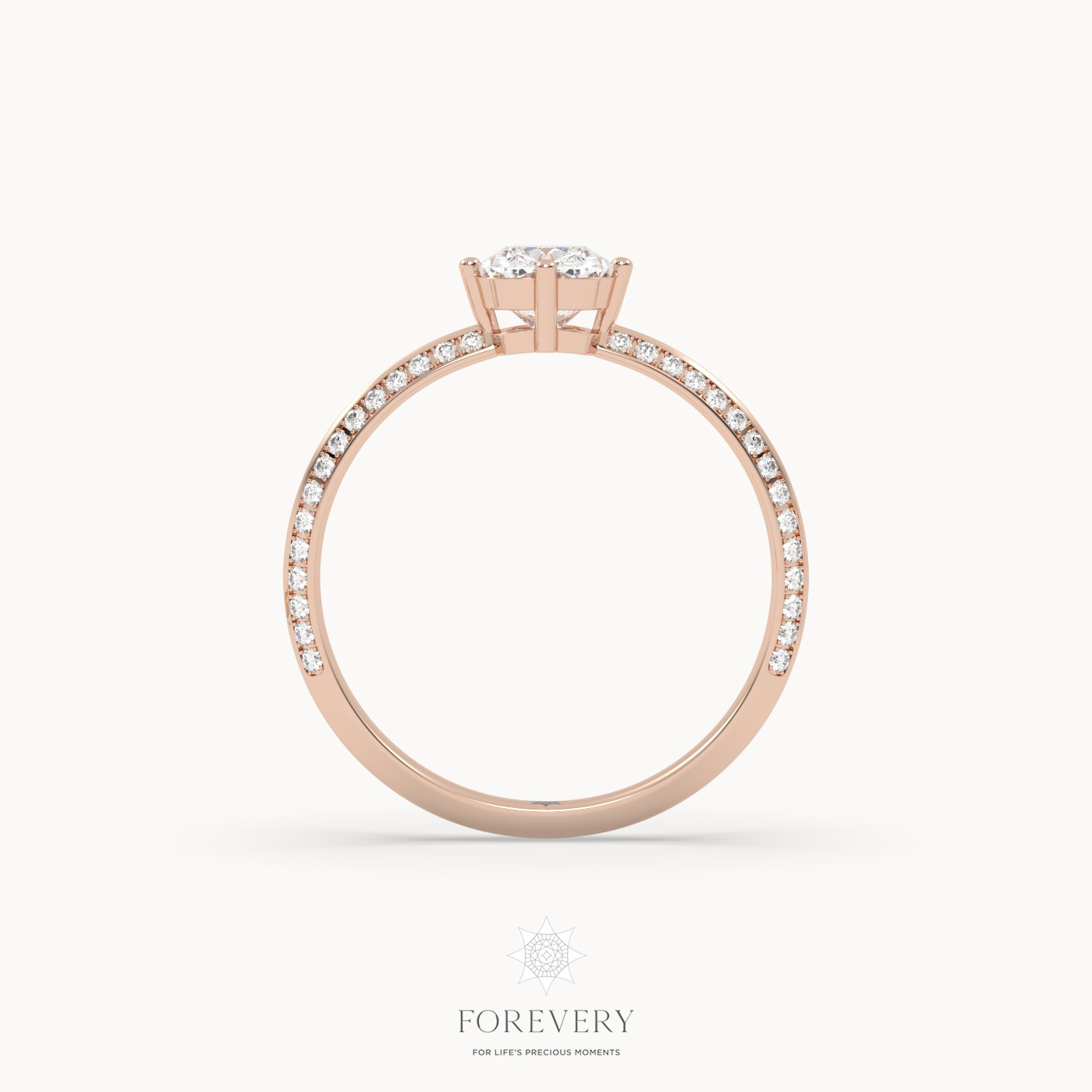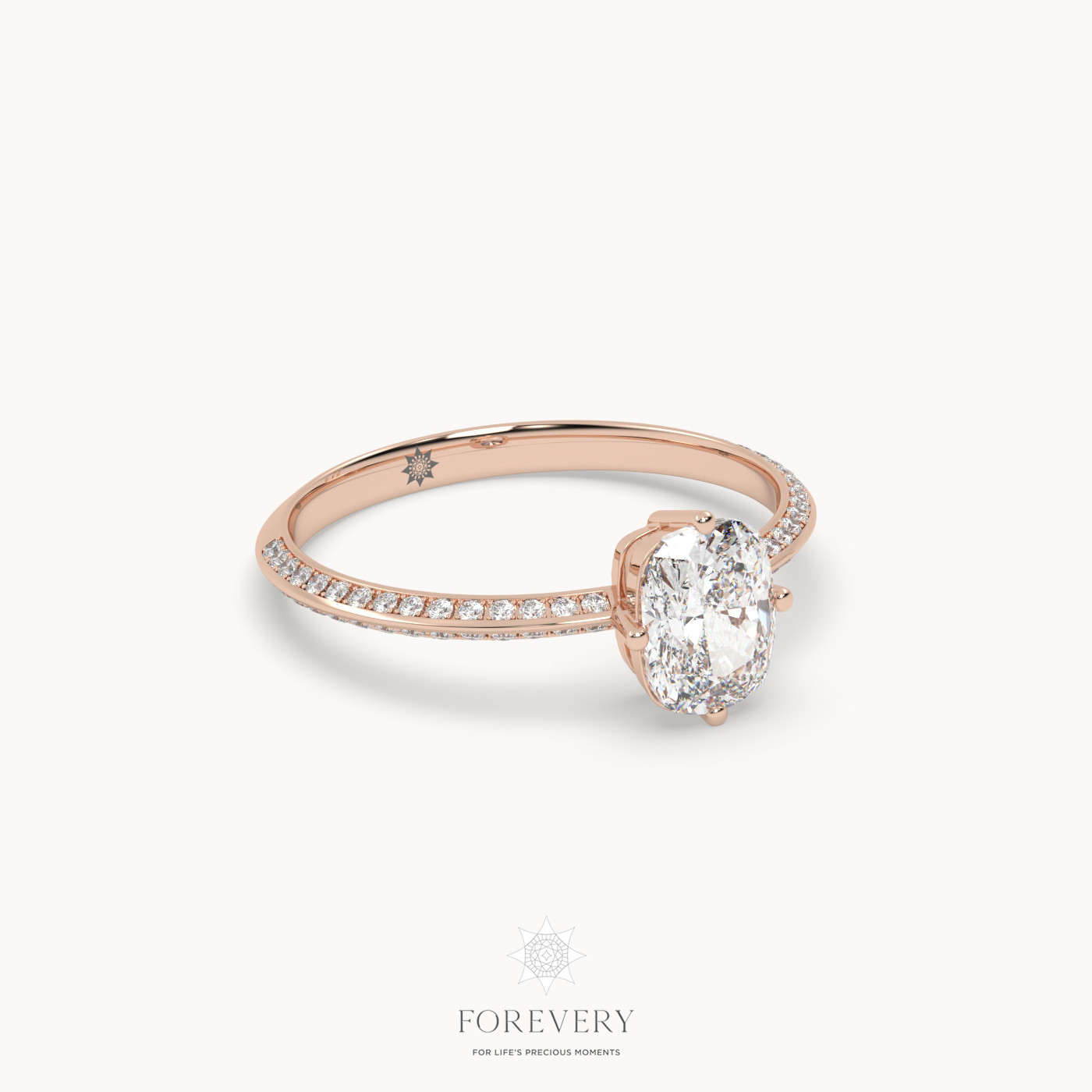 18K ROSE GOLD Cushion Cut Diamond Engagement Ring with Pave Band
SKU:

FE-R-R-0027-RG-1.31CT
Ring Size
(choose your ring size)
Carat Weight
(Total carat weight)
Diamond Quality
(4CS of diamond)
D-E Color, VVS Clarity, EX Cut
This beautiful ring features a round-cut diamond in a bezel set. Define minimalism with this serene beauty.

Free shipping, free 30 days return
Please Note:If the diamond is part of an engagement ring, the completed ring will ship according to the shipping date of the setting

order now and your order shipped by


Monday , October 2
Product Description
Experience the epitome of luxury with 18K Rose Gold Cushion Cut Diamond Engagement Ring featuring a distinctive knife edge style Pave Band. The 18K gold band gracefully encircles the center diamond, adorn with glistening diamonds, meticulously paved to enhance the ring's enchanting beauty. Let this exquisite masterpiece be a testament to your commitment and devotion. This timeless treasure is sure to forever adorn your fingers and hearts.
Diamond Rings Information
GOLD WEIGHT: 1.75 GRAMS
SETTING STYLE: CUSHION CUT ENGAGEMENT RING
BAND WIDTH: 2 MM
Stone Information
SHAPE: CUSHION
TYPE: LAB-GROWN DIAMONDS
COLOUR: D-E
CLARITY: VVS
TOTAL CARAT WEIGHT : 1.31
Our Exclusive services
Our services
Other jewelry you'll love
FAQ ABOUT WEDDING RINGS
No matter what, diamonds are a huge investment. However, there is no 'one size fits all' answer. Forevery has a wide range of Wedding rings to suit all budgets.
The best size diamond for an engagement ring depends on personal preference and budget. A common choice is a 1-carat diamond, but it can range from 0.5-2 carats. The most important factor is the quality of the diamond, not just its size.
There are many different diamond shapes for engagement rings, including round, princess, cushion, oval, pear, emerald, marquise, radiant, asscher, and heart. Each shape has its own unique features and can be chosen based on personal preference, style, and budget. Some shapes, like the round and princess, are classic and timeless, while others, like the cushion and radiant, are more modern and trend-setting. The shape of the diamond can also affect the sparkle and brilliance of the stone, so it is important to choose wisely.
To choose the perfect diamond engagement ring, consider the 4 C's: carat weight, color, clarity, and cut. Determine your budget, preferred metal, and desired style. Research trusted jewelers and inspect the diamond closely. Consider insurance and certification for added protection and peace of mind.
Show More